Introduction
In this article, we will introduce how to grant the "Physical Activity" permission necessary for the "Stellar Walk" Android app.
This article is intended for those who forgot to grant permission at the beginning of the app.
Steps to Grant Physical Activity Permission
STEP.1
Open the Settings App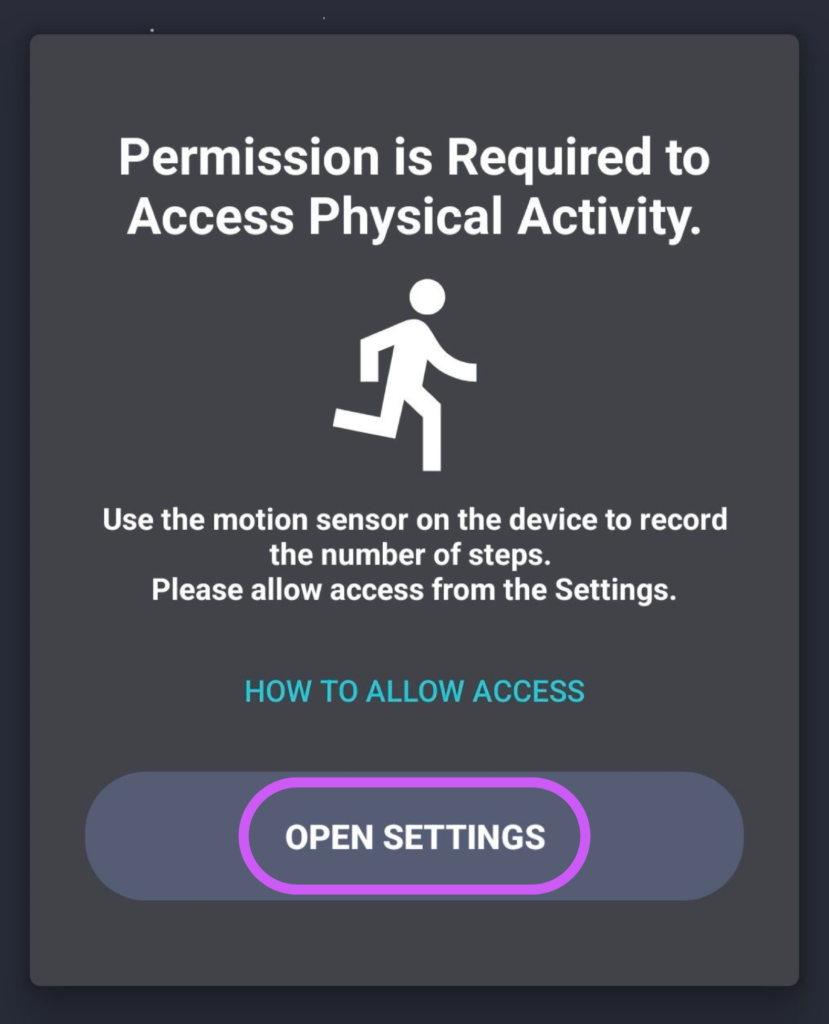 STEP.2
Tap on "Permissions"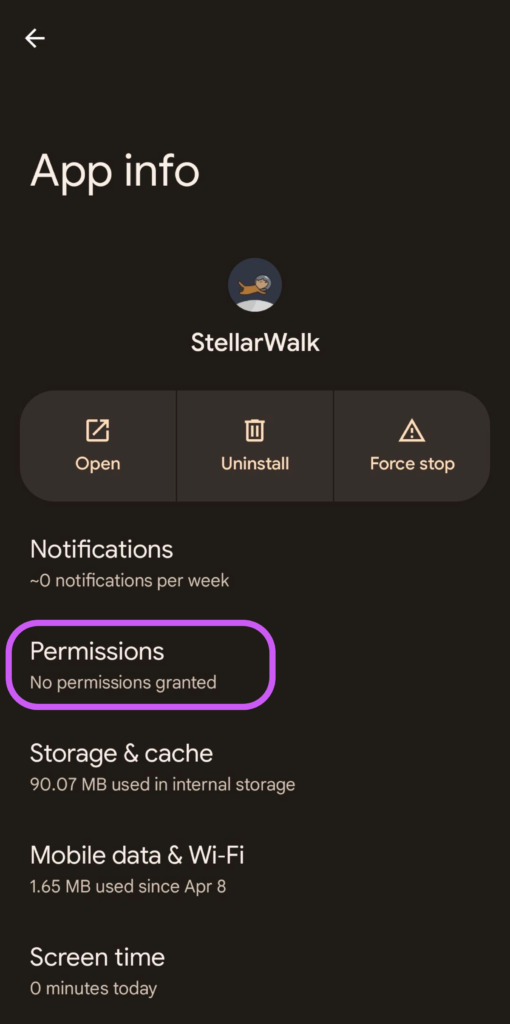 STEP.3
Tap on "Physical activity"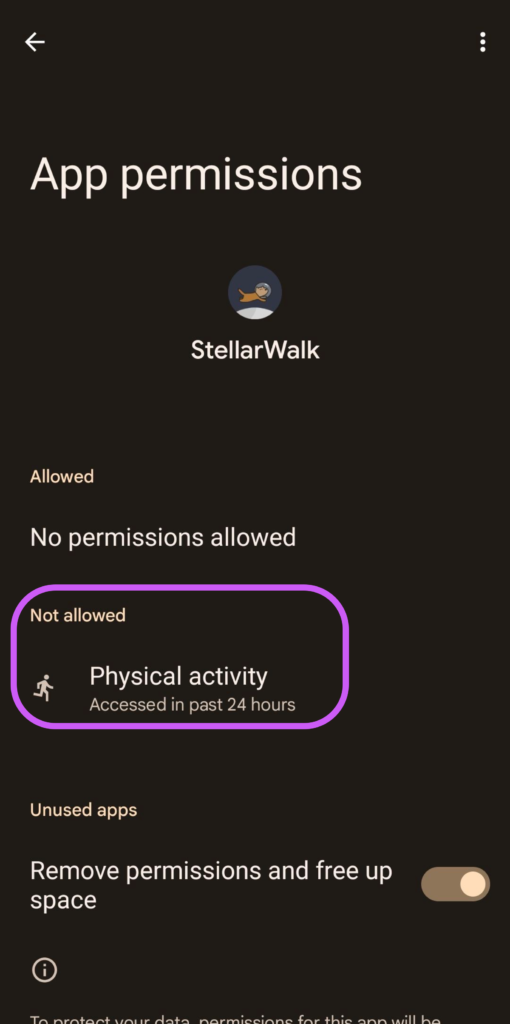 STEP.4
Go to "Allow"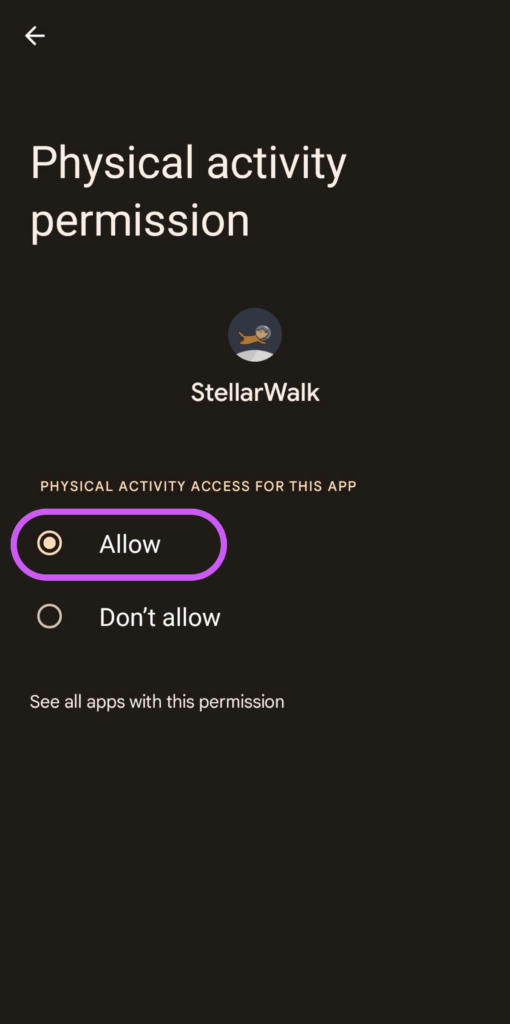 Conclusion
Now, you should be able to use the "Stellar Walk" app!
Please be assured that the step data used in the app is used only for counting steps in the app and we do not send location information to our servers or use any other information without user permission.